Live streaming and gaming grow in popularity every day, and streaming careers are more accessible than ever before. While platforms like Twitch and YouTube are great for starting out, posting content on your own website is the way to go when aiming to go pro. We've rounded up five of the best gaming WordPress themes on the market for you to explore.
Do I really need my own site?
Don't get us wrong, streaming platforms are great — we totally love them — but users are at the mercy of ever-changing rules and regulations of websites like Twitch. Having your own site ensures you're in total control of branding, profits, and how you interact with your community. Explore our list of top gaming WordPress themes and find the perfect fit for your personal brand.
Ultima Gaming
Gaming WordPress Theme for Streamers, Esports, Teams, Clans and Guilds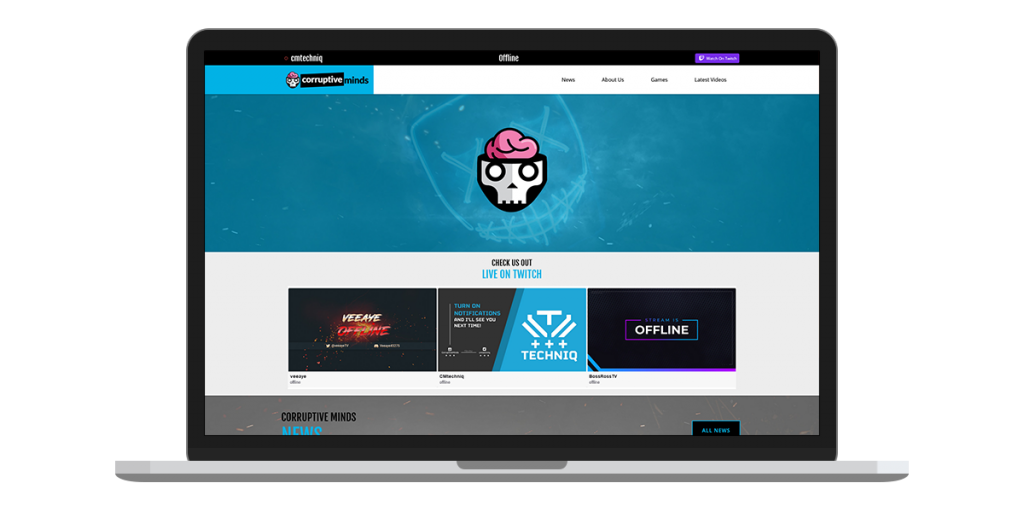 Launched in May 2020 by yours truly, Ultima Gaming comes integrated with Twitch, Mixer, and YouTube. Within minutes, effortlessly display your stream status, game, viewer count, and videos. Layouts for a variety of gaming sites mean you can unite your Esports organisations, teams, clans, and guilds in one professional space.
Designing your just-right site is simple with our flexible templates. Choose from 12 components, arrange (then rearrange) them in any order you like, and see your custom site effortlessly come to life. Ultima Gaming even comes pre-packaged with ACF Pro, the most popular plugin for extra fields, features, and custom options pages.
Features:
Custom colours
Simple admin screens
Desktop and mobile-friendly
No code necessary
Gutenberg-friendly
Future updates
30-day money-back guarantee
| Ratings | Price | Installs | Support Included |
| --- | --- | --- | --- |
| 5 | £55 – £149 | 10+ | Yes |
"Maximum power with few clicks… You are not going to find a better theme to cover all your needs if you broadcast on Twitch, Youtube or Mixer."
PixieBolt
Gaming WordPress Theme for Esports, Teams, and Clans
Created by PixieSquad for Esports organisations, teams, and gaming clans, PixieBolt offers over 100 customisation options without the need for any coding. The theme comes with Twitch, Asubu, and Hitbox streams, and WooCommerce integration means you can easily sell merch to your community. Changed your mind about something on your site? No problem! PixieBolt gives you the power to hide or reveal any section of your site at any time.
Features:
Custom colours
Easy admin panel
Desktop and mobile-friendly
No code necessary
Future updates
Forums and eCommerce
| Ratings | Price | Installs | Support Included |
| --- | --- | --- | --- |
| 4.7 | $59 | 750+ | 6 months free |
"The customizability is absolutely fantastic and the support from PixieSquad is without a question amazing."
Eldritch
Gaming WordPress Theme for the Gaming Industry
If you're looking for an other-worldly theme, look no further. Eldritch offers six fully customisable homepage layouts and a collection of mesmerising-yet-practical sub-page templates. The theme is compatible with bbPress, perfect for your forums or blogs, and it comes integrated with Twitch, Youtube, and Mixer. Ecommerce is easy with Eldritch — WooCommerce is supported and there's a variety of shop layouts included.
Features:
Easy admin panel
Desktop and mobile-friendly
Twitter and Instagram feeds
Parallax images
800+ fonts
Future updates
Forums and eCommerce
| Ratings | Price | Installs | Support Included |
| --- | --- | --- | --- |
| 4.5 | $79 | 610+ | 6 months free |
"Awesome and customizable template. All that you need for a good web[site]."
Broadcast Lite/PRO
Gaming WordPress Theme for for Twitch, Mixer and YouTube Streamers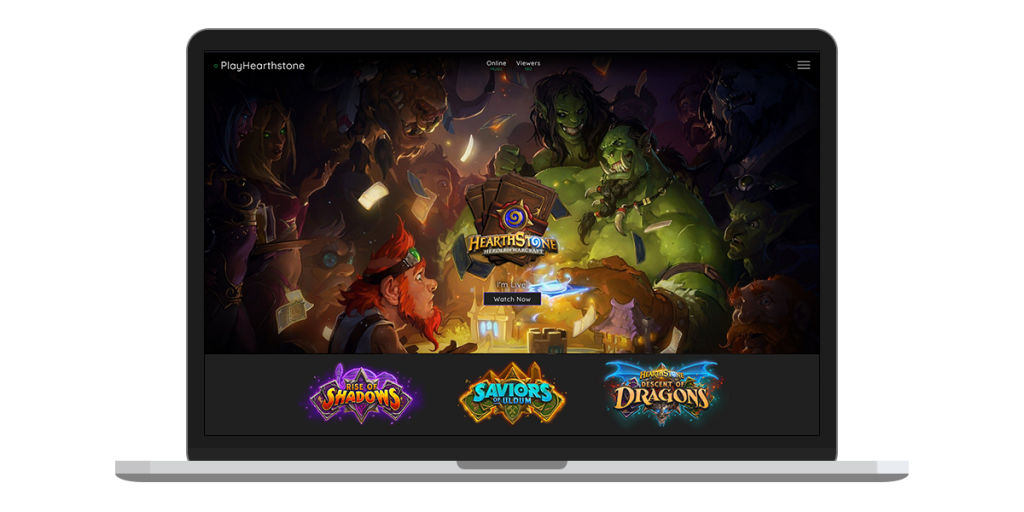 A streamer's dream theme, StreamWeasels' Broadcast Lite/PRO comes bundled with Twitch integration. And it's been designed to support Mixer and YouTube flawlessly via its companion plugins. Use six layout components to blog, make announcements, update users with your schedule, countdown to your next stream, and more. Broadcast PRO comes ad-free with unlimited colour schemes, layout control, and exclusive extras for an ultra-custom site.
[easy-pricing-table id="6340″]
Ratings
Price
Installs
Support Included
Lite: 4.6
PRO: 4.7
Lite: FREE
PRO: £30 – £99
Lite: 500+
PRO: 150+
Lite: Yes
PRO: Yes
"Incredibly happy with the Twitch integration. Very user-friendly and easy to implement. Everything about it screams professional and I've gotten only positive feedback from the visitors on the site!"
Gameworld WordPress Theme
Gaming WordPress Theme for Gaming News
Custom-group your gaming articles with Gameworld, a sleek and simplistic solution for gaming bloggers and news sites. This theme comes with live-chat functionality so you can communicate with your visitors. And the mega-structured footer has zones for your newsletter sign-up form, contact details, social icons, and loads more. One of our favourite things about this theme is the ability to buy add-ons during check-out — you can even pay to have experts build your site if you lack know-how or time.
Features:
Live chat
Desktop and mobile-friendly
Parallax effects
Cherry Framework 4
Supports multi-language pages
| Ratings | Price | Installs | Support Included |
| --- | --- | --- | --- |
| 5 | $75 – $144 | 80+ | Yes |
"Nice theme, great job."
How do I choose the right WordPress theme for me?
Since every gaming WordPress theme offers different strengths, remember to think about your site's purpose before doing any downloading. Is your focus streaming, selling merch, blogging, or something else altogether? Once you figure out your end-goal, choosing the perfect gaming WordPress theme will be much simpler.