9 Powerful WordPress Twitch Plugins from StreamWeasels
Our powerful new Twitch WordPress plugin allows you to embed Twitch streams in your WordPress website in 3 simple steps.
Not only is Twitch Integration for WordPress super simple, but it's extremely powerful. StreamWeasels has been building Twitch plugins for WordPress for over 5 years and when it comes to what users want – we know!
From simple solutions like displaying 10 of your Twitch team members on your homepage. To more complex queries like displaying the top 50 poker streams, but only those playing Texas Hold'em. StreamWeasels Twitch Integration can do it all.
---
WordPress Twitch Plugins for everyone
StreamWeasels Twitch Integration comes with a variety of different layouts – all featured below and all suited for different tasks. Looking to simply display a large number of streams on one page? Twitch Wall has you covered. Want to display your Twitch online status in your main navigation? Try Twitch Nav. Explore our other Twitch Integration layouts below.
Twitch Wall
Twitch Wall is our most popular WordPress plugin which allows you to display any number of streams in a Twitch inspired layout. Turn any page on your website into a stream page with Twitch Wall – allow users to easily see who is online, browse through the list and click to jump right into the action – just like Twitch. This plugin allows you to create your own Twitch page and completely customise the look, feel and layout to fit right into your theme.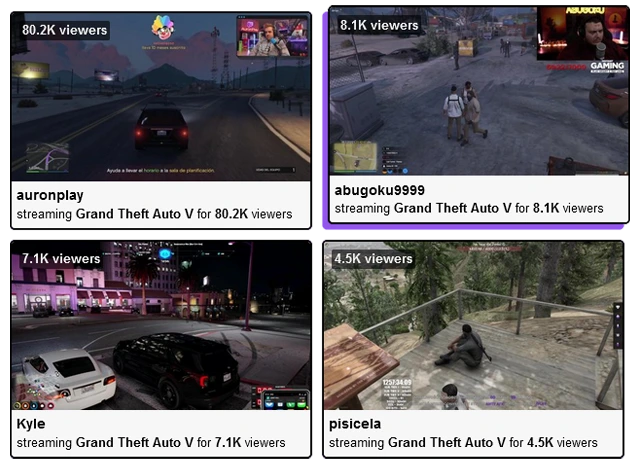 Twitch Rail
Twitch Rail is another popular WordPress plugin which allows you to display any number of streams in a horizontal rail-style layout. Great for squeezing any number of streams into a small space – allow your users to browse streams by scrolling left and right – great for fitting streams in amongst other content on your page.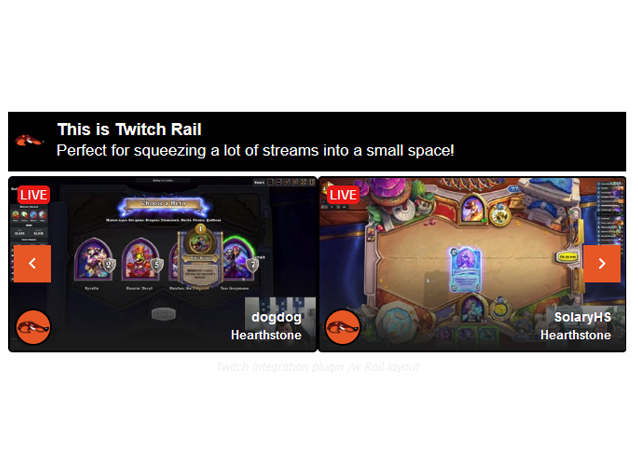 Twitch Player
Twitch Player is an excellent WordPress plugin for not only displaying your Twitch streams, but also focussing on the embedded stream experience. Allow your users to browse streams vertically, while also being able to click to display the embedded stream front-and-center for a cinema-like experience.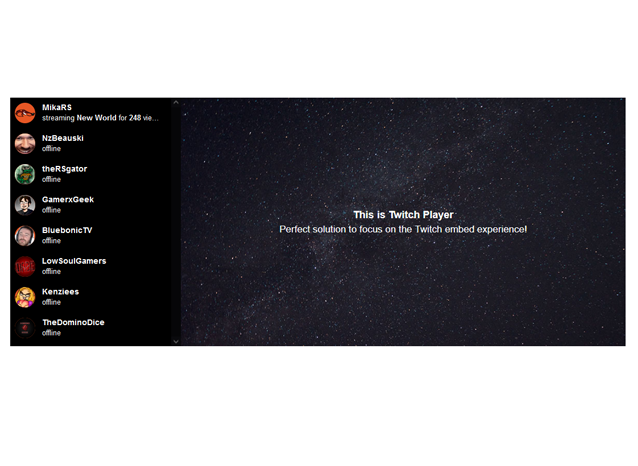 Twitch Feature
Twitch Feature is a personal favourite here on the StreamWeasels team – display Twitch streams in a layout similar to the Twitch homepage, great for featuring streams at the top of any page. Allow users to scroll left and right on your streams and also play the streams directly in the plugin without taking up any extra space. For bonus points, combine the plugin with Twitch Wall to mirror more closely the experience from the Twitch homepage.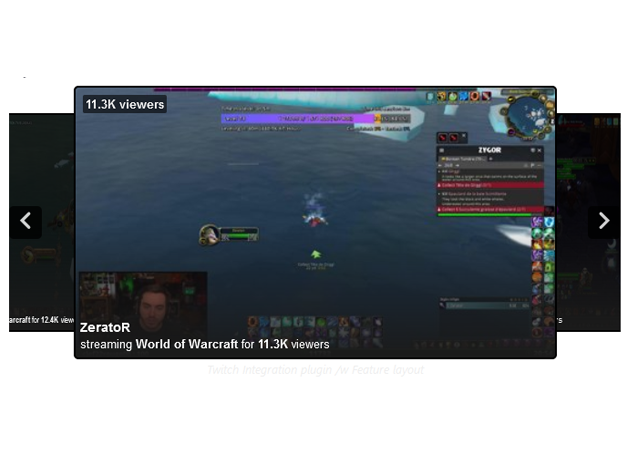 Twitch Status
Twith Status is slightly different to the Twitch plugins above as the focus is to simply display the live status of streams from Twitch. Use it to tell your users that you're currently online and allow your users to simply click through to your stream to join the action. You can also use it to display the status of multiple streamers and only feature streamers that are online.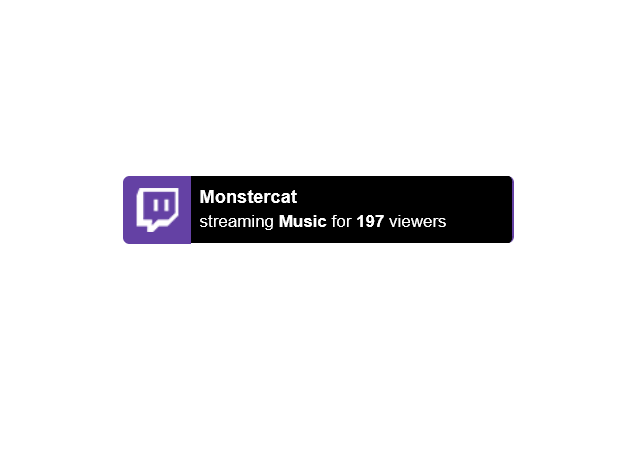 Twitch Vods
Twitch Vods is self-explanatory – simply display your VODS from Twitch on any page on your WordPress website. Give your viewers a page on your website to keep up-to-date with what they missed while you were offline. Works with past broadcasts, highlights and clips – or display all 3 in seperate shortcodes. This is the only Twitch plugin on the market to allow you to easily display VODS from Twitch.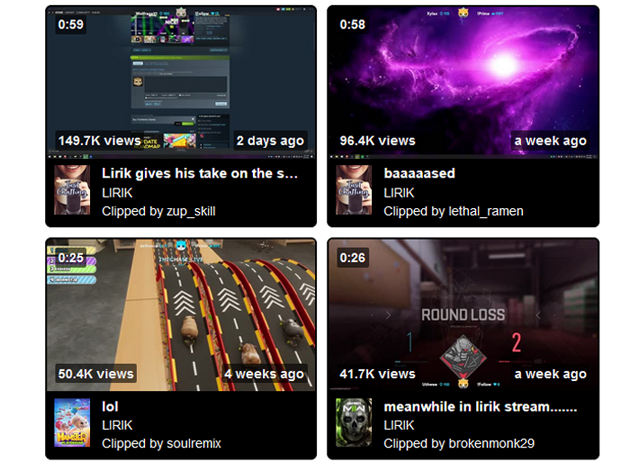 Twitch Nav
Twitch Nav is an interesting plugin that allows you to add an online indicator to any WordPress navigation item on your website. If you want to draw attention to a particular page, like a streams page, you can have that navigation item light up with the number of streams online. This plugin is one-of-a-kind and can help draw users to your important Twitch pages.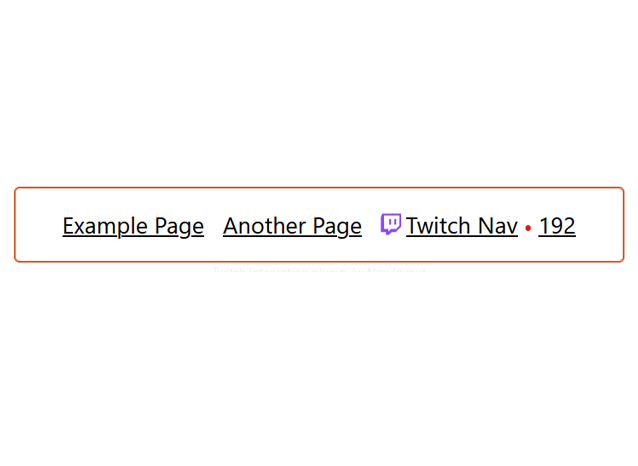 Twitch Showcase
Twitch Showcase is a very specific layout that was built to help eSports organitaions, teams and clans showcase their player portraits while also displaying their live status on Twitch. If you have player portraits for each of the members in your team and you want to display them in a professional eSports-inspired layout – Twitch Showcase is the plugin for you.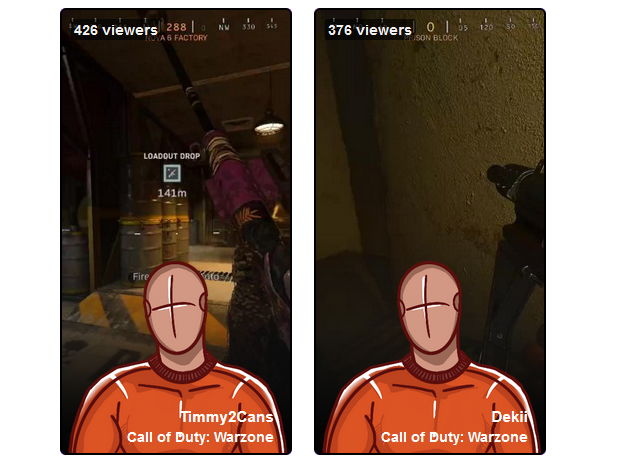 Twitch WordPress Plugin Demos
Want to see our Twitch WordPress plugins in action? Click on any of the quick-links below to be taken to the live Twitch WordPress plugin demo pages. StreamWeasels Twitch Integration and our variety of layouts featured below are hands-down the most powerful Twitch integration plugins available on the WordPress market and you won't be disappointed with the content and features that our plugins unlock.