WordPress Themes built for YouTube
StreamWeasels have two popular and highly-rated YouTube WordPress themes. From YouTubers looking to showcase their videos or live streams, or users building a home for their YouTube friends – StreamWeasels has it all. YouTube integration comes built-in to StreamWeasels themes making them perfect for your YouTube WordPress needs.
Ultima Gaming is our most powerful WordPress theme with YouTube integration built right in.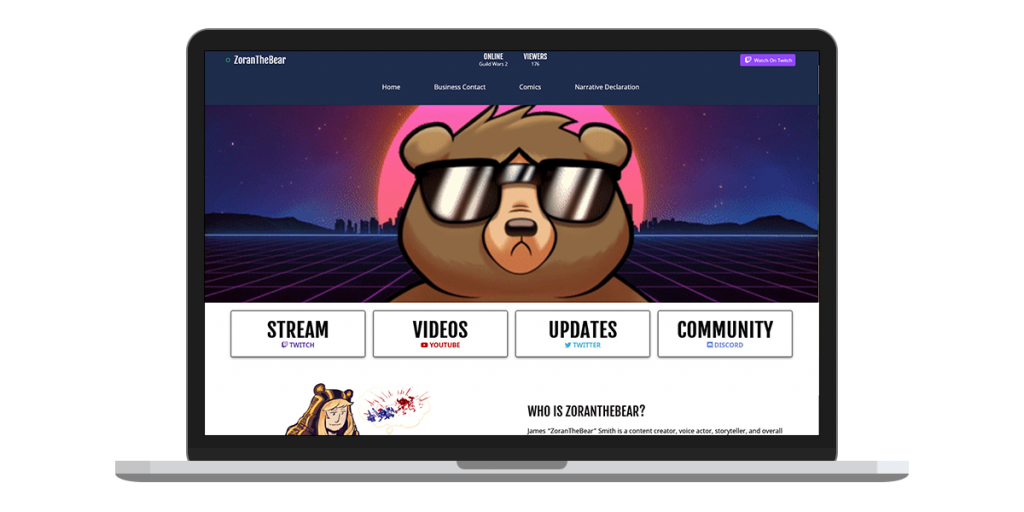 YouTube WordPress Theme
Ultima Gaming Theme for WordPress
Our newest WordPress theme – Ultima Gaming – is perfect for all types of gaming websites. Streamers, esports, gamers, teams, clans and guilds can all use the Ultima Gaming WordPress theme to setup a professional and highly-customisable website in WordPress.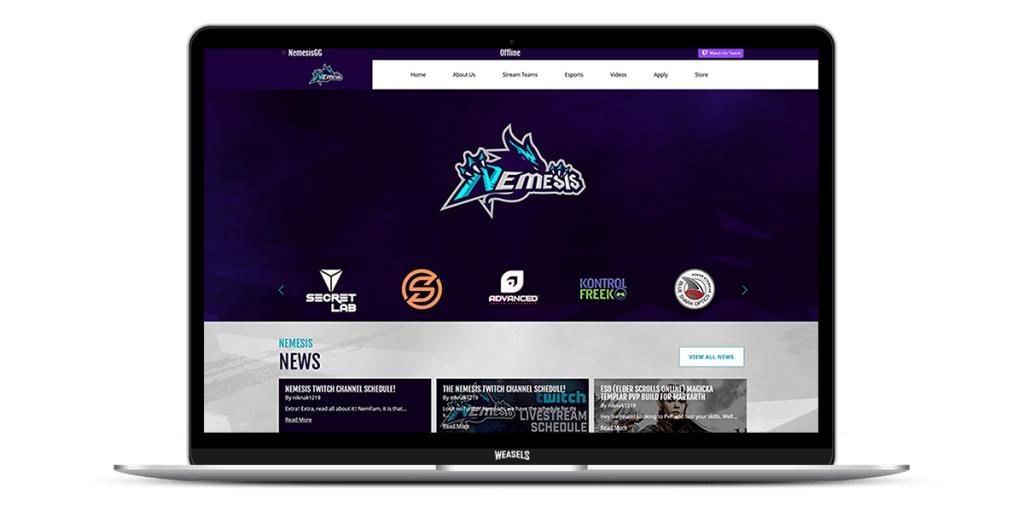 YouTube WordPress Theme
Broadcast Theme for WordPress
Broadcast is our classic WordPress theme, perfect for a Twitch or YouTube streamer looking for a professional presence on the web. Setup for simplicity, Broadcast is ideal for a small website with Twitch and YouTube integration, a stream countdown, VODS, blogging support, affiliate and sponsor space and much more.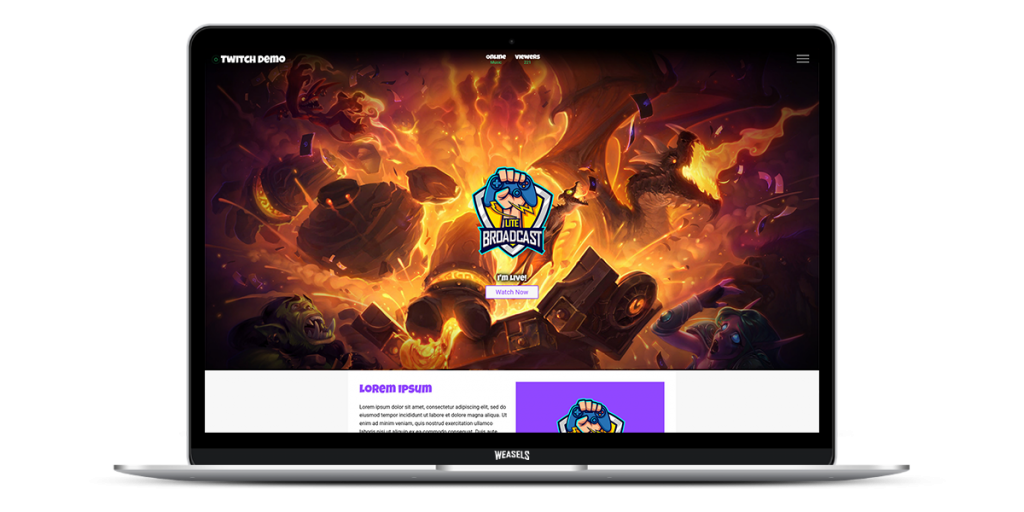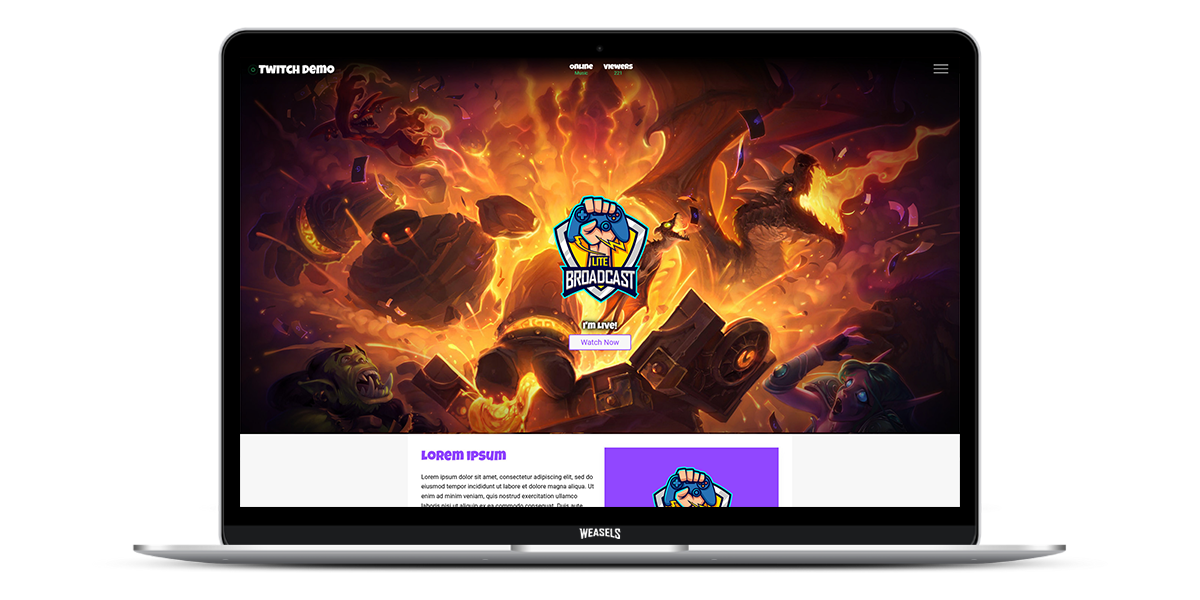 Free YouTube WordPress Theme
Broadcast Lite free theme for WordPress
Broadcast Lite is our lightweight Twitch WordPress theme which is completely free. It comes with a handful of features which make it a great free option for any Twitch streamer looking to put together a simple Twitch-integrated website for their stream.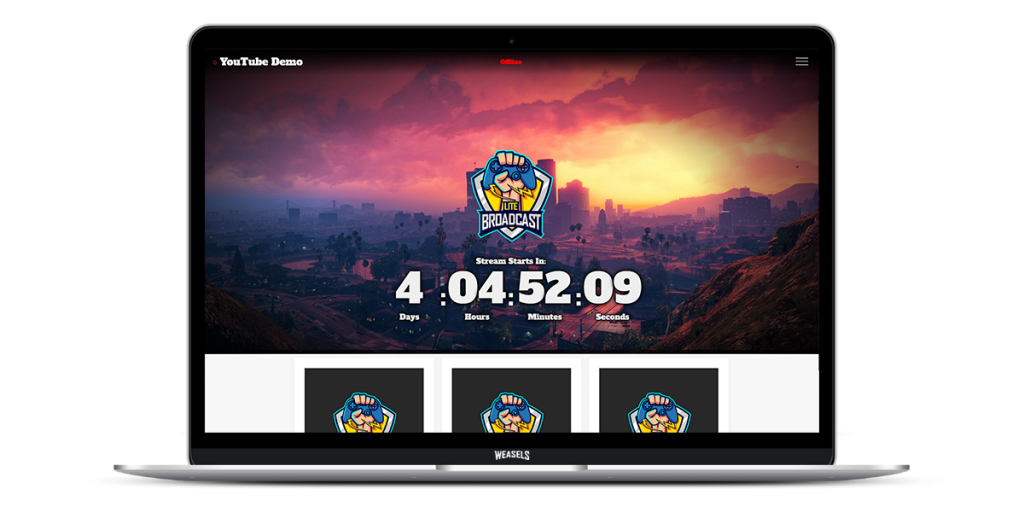 What makes a YouTube WordPress theme?
WordPress is a great platform to get started building your own website, with very little knowledge of coding required. One of the things that makes WordPress stand out from the crowd is the massive WordPress theme and plugin marketplace. Thankfully YouTube have allowed developers access to their API (application programmable interface). The YouTube API allows any developer access to data directly from YouTube – which is exactly what we at StreamWeasels use to integrate YouTube into our WordPress themes and plugins.
YouTube WordPress Themes | Twitch WordPress Themes | Gaming WordPress Themes | WoW Guild Website Themes
Twitch WordPress Plugins | YouTube WordPress Plugins
YouTube Integration WordPress Plugin
Looking to take your WordPress theme to the next level? StreamWeasels YouTube Integration is the most powerful YouTube Integration WordPress plugin on the market.