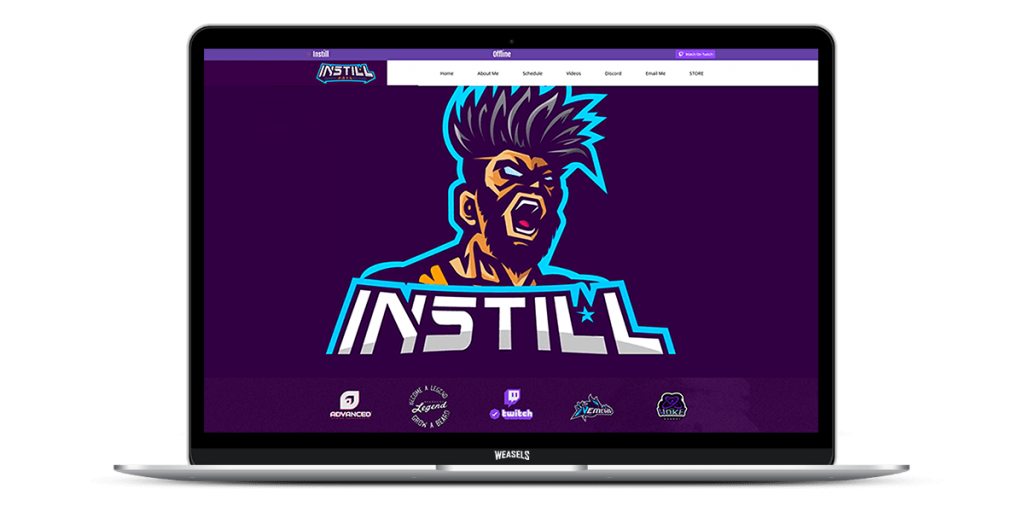 Take Your WordPress Website to the Next Level with Ultima Gaming
1-Click Install from 6 Pre-Built Demo Sites
The Ultima Gaming WordPress theme is flexible enough to build many different types of websites. From a professional website for you and your Twitch stream to a website to showcase your entire Twitch team, Ultima Gaming has it all.
Install one of our 6 Demo sites with one click, check out our interactive demo sites below.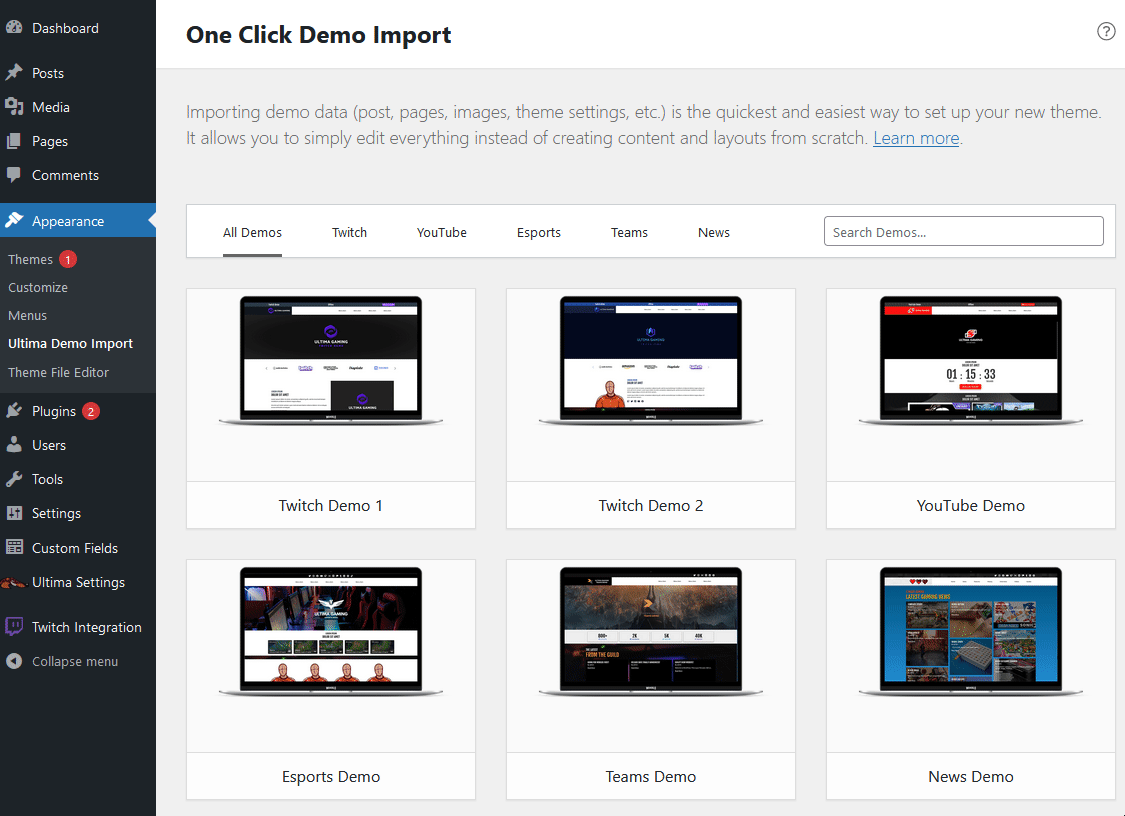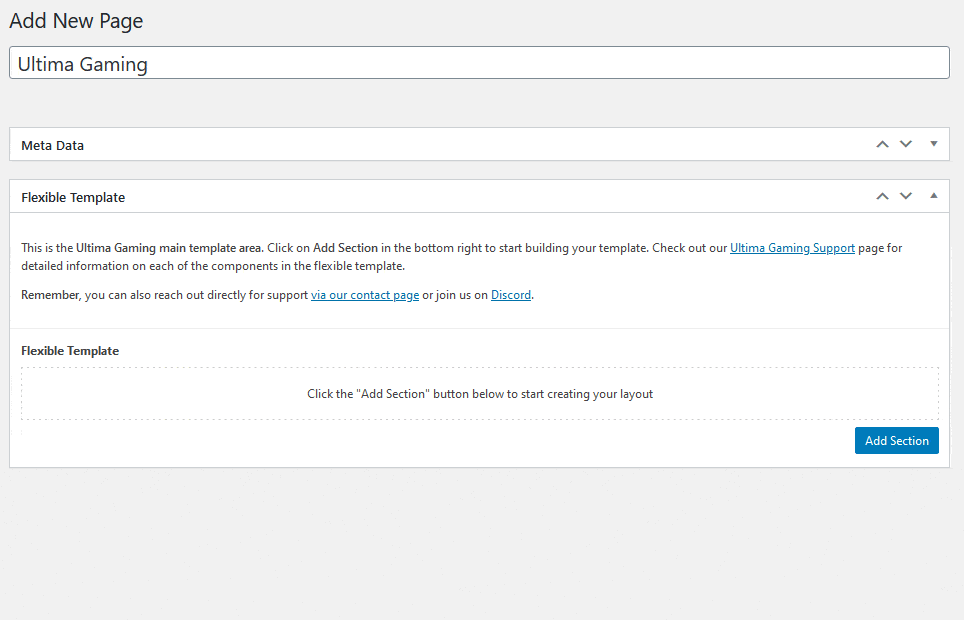 Build Your Own Pages with Advanced Custom Fields
Advanced Custom Fields PRO is one of the most popular and best-selling WordPress plugins on the market – and it comes baked right into Ultima Gaming (worth $59!) to provide the drag-and-drop template functionality.
Choose from 15 different template components, designed to slot together seamlessly to give you complete control.
What people are saying about Ultima Gaming WordPress Theme
StreamWeasels consistently get 5-star reviews for both our products and support.

---

If you're a streamer, gaming community, clan, esports team or an organisation related to gaming in anyway – this theme is the ONLY theme there currently is out there.

Subversive Gaming
GAMING TEAM


Absolutely love the new theme ! Great help from Jamie ! Definitely recommend it !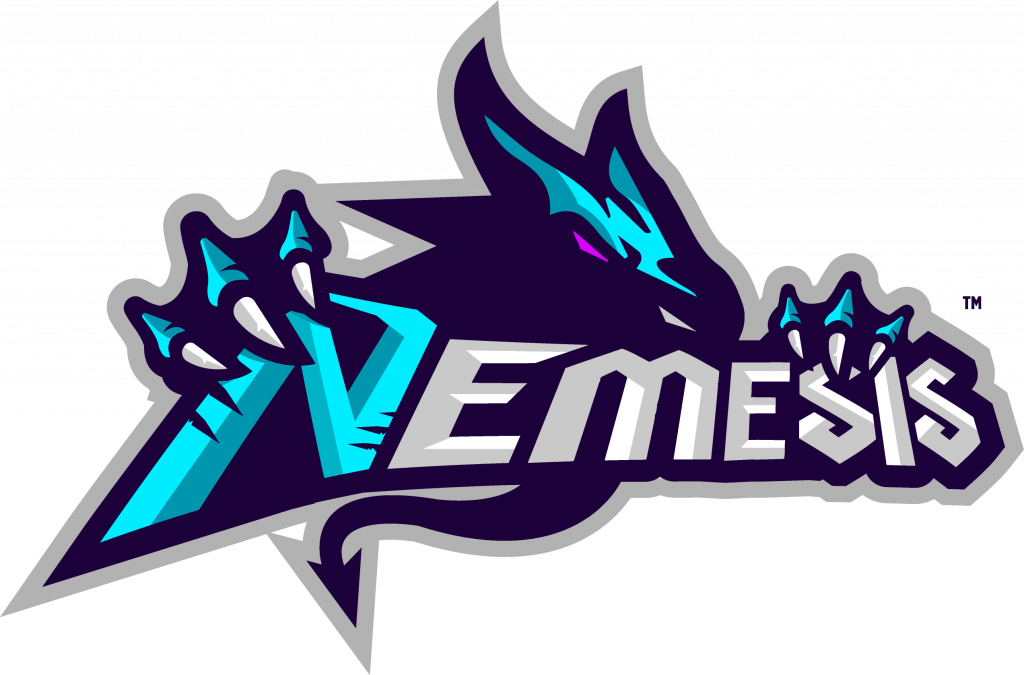 Nemesis Gaming
GAMING TEAM

Whether you're looking to represent a full team or just a single brand, the Ultima Gaming theme will treat you right. It's simple to understand and configure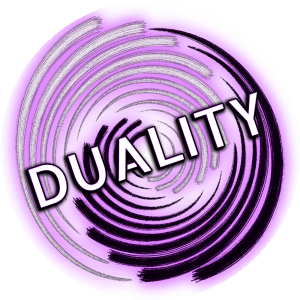 Team Duality
GAMING TEAM