Simply place the Twitch Sub Private Pages shortcode on any page of your website to display the 'Authorize with Twitch' button. When a user clicks the button, they will be prompted to login to Twitch and authorize your website.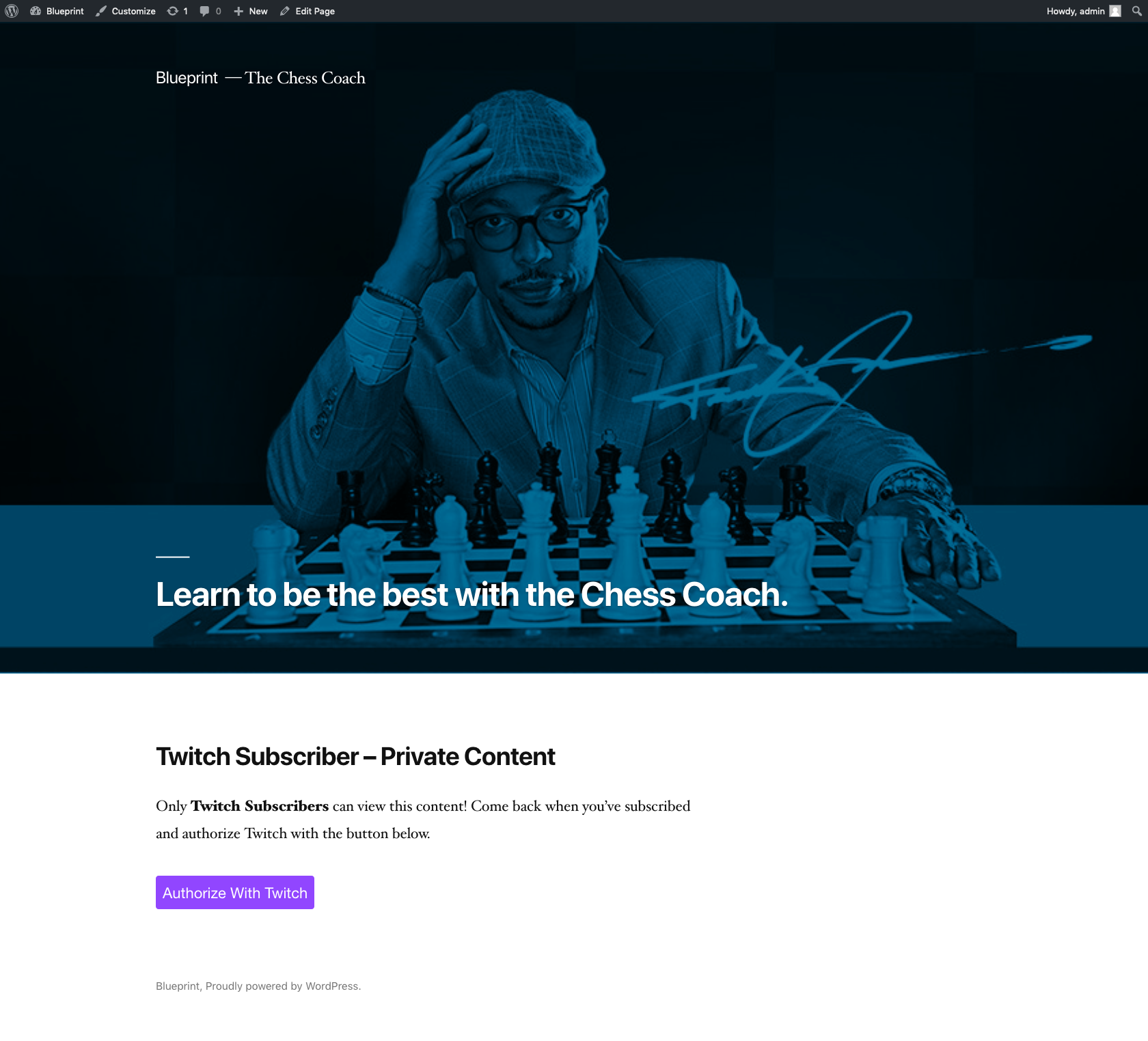 Users who are actively subscribed to your channel will return to the page and can now see your private content.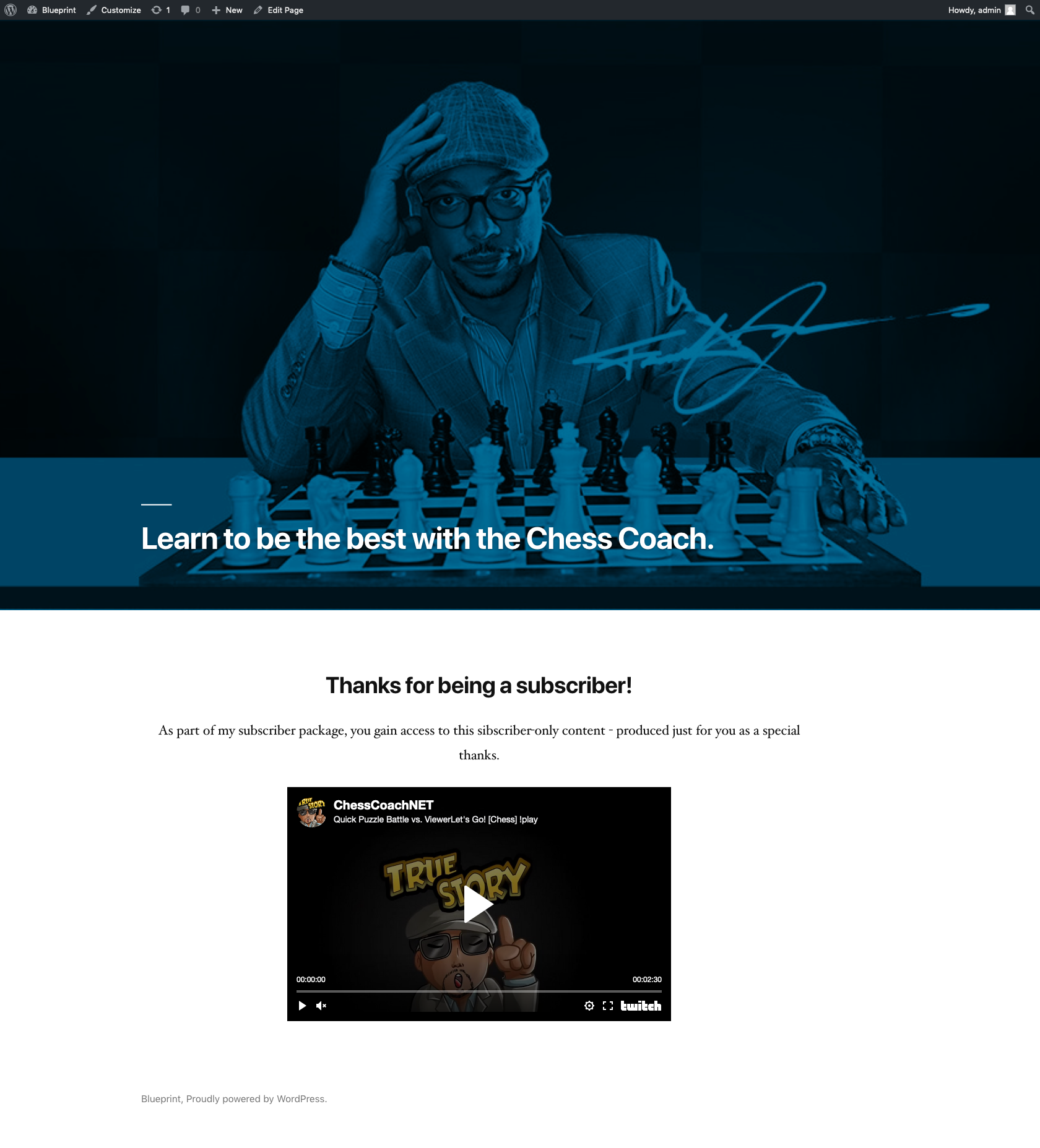 Twitch Sub Private Pages Admin
Below is an example of the Twitch Sub Private Pages admin page. This admin page allows you to customize the settings and define the private content that you want to display to your Twitch subs.